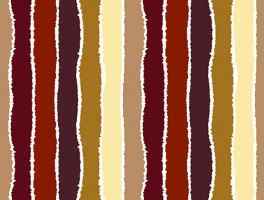 The cooler seasons are arriving soon, so now is your time to prepare yourself. While you pack away your t-shirts, shorts and sandals, and start warming up your home, one important thing to consider is your décor. They say "change is as good as a holiday", so why not make a few furnishing changes for maximum warmth and comfort.
You don't have to purchase new furniture, but you can use different fabrics to enhance the look of your home and create a cosier atmosphere. There are many options to achieve this such as reupholstering, throws, scatter cushions or ottomans.
Consider your budget
If you choose to reupholster your furniture you can allow for a slightly larger investment as this will last for many years if you use a professional upholstering company. The price of fabric isn't always a reflection of durability. There are various factors to consider such as manufacturing costs, raw materials, freight transportation, brand, and stock availability. It's always recommended that you chat to a professional who can help you navigate this maze, but working out your budget is a good place to start.
Autumn & Winter Fabric Benefits
LeatherGenuine leather is one of the most durable and most common furniture reupholstering products available. Its luxurious look and feel will make any space appear cosy. Leather has a strong resistance to tearing and is naturally a strong product. It is also highly resilient when it comes to stretching. However, owning leather furniture requires maintenance in order to keep it looking lush and feeling comfortable. Leather may not be the conductor of heat but it has great heat insulation properties, making it perfect to cosy up on in winter.
VelvetVelvet is widely known for its lustrous look and feel. This fabric can be used as a throw over your existing lounge suites to make it warmer or alternatively, velvet can be used to recover your tired lounge suite for a fresh new look. One of the benefits of velvet is that it is available in a range of different fabric types, such as dry look velvet, crushed velvet or chenille velvet, to name a few. Velvet is also available in various colours, which means you can match it to your current décor.
WoolWool keeps everyone warm whether it be your woollen blend coat or a thick blanket. This well-known fabric is durable and offers excellent resistance to fading, wrinkling or fibre damage. Wool can be spot-cleaned easily should you spill your hot chocolate, and like some of the other fabrics mentioned in this list, it is available in various colours and styles. Try incorporating wool in your furniture such as chair cushions or throw blankets to create a warm, cosy atmosphere.
For professional reupholstering, contact the experts at Argyle Furniture Designs.