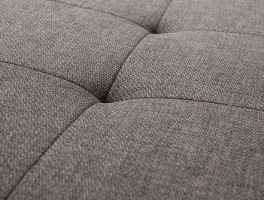 To reupholster or not to reupholster? That is the question, and the answer is yes
If your soft furniture has taken some strain over the years, or you're simply tired of the look you loved when you first bought it, upholstering is a great solution. This is not something you can do alone, and a DIY project will leave you frustrated with the result. Sending your furniture to a professional to be upholstered or reupholstered gives you the flexibility to choose designs that suit your home's interior décor and architectural style. If you are contemplating between selling your old furniture and upholstering it, ask yourself the following questions that will help you make a decision.
Is it an investment piece?
Consider how much you originally paid for the piece of furniture. If it cost a lot of money and you bought it to keep it for a long time, then it is worth reupholstering. However, if the process of reupholstering a worn out piece of furniture costs more than its purchase price and the cost of a new piece of furniture then it would not be wise to cover it. If there is sentimental value attached to an item, it is wise to reupholster it to protect it from further deterioration and to extend its lifespan.
Will reupholstering extend its lifespan?
Absolutely. If your chair, settee or bed has started threading at the seams, then upholstering it or repairing it will give it a new lease of life. You can enjoy your furniture for much longer than you intended, and it allows you to pass precious heirlooms down many generations. Remember, you do not have to change the colour or design of your furniture; you can recover it with an exact or similar style to the original.
Should I purchase reupholstered furniture?
If you are on a budget and you need to purchase new furniture, then reupholstered furniture is an ideal option. Just make sure that you are purchasing from a reputable distributor because an amateur cover job could end up costing you more money to repair than it was to purchase it.
How do I match it to my current décor? Does it have to complement my hard furniture?
They say a change is as good as a holiday, and if you feel like you need a change, then upholstering your furniture is one of the best and most affordable ways to do so. The key to making the change and matching it with your current décor is to do your research. Bring colour palettes home and compare it to your walls, flooring, lighting and your hard furniture pieces. The last thing you want is to feel overwhelmed and worried about where you're going to place your 'new' reupholstered item. Do your checks on a wide variety of colours and designs before making a decision.
Do I have to take the architectural style of my home into account?
There is no set answer to this because the rules of interior decorating have evolved tremendously over the years. You don't want your furniture to clash when it comes to matching your interior with your homes architectural style. If your home is modern and sleek in structure but the entire interior is based on vintage décor, it would be like walking into a time capsule, and vice versa. This of course, is taking it to the extreme. Try to keep fluency between the inside and outside but do not restrict yourself, because by mixing and matching, you can create a stunning home with a common theme, which is the case in most homes anyway.
When opting for reupholstering, it is essential that you take your furniture to professionals. You don't want to be disappointed with the result, or worse, have your furniture damaged in the process.