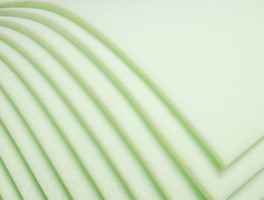 Good quality materials ensure comfortable and long-lasting furniture
Reupholstering your furniture will not only ensure that your furniture gets a new lease on life and looks brand new again, it will also prevent your old furniture from cluttering the already overfilled landfill sites. To ensure that your new and improved furniture lasts long and looks good, you must use high-quality foam and structure. The benefits are numerous and fairly obvious – but let's look at a few anyway.
High-quality foam
Good foam will not break apart or form into uncomfortable clumps. You can also buy fire-resistant foam for added safety, which means you get form, firmness, comfort, and added safety for you and your family.
More comfortable
If you reupholster your new furniture with inferior products you are throwing good money after bad. Not only will your furniture look cheap and ugly, it will also feel that way. The foam will lose shape quickly and your structure could easily fail, resulting in possible injury.
Using quality foam will ensure the longevity and comfort of your seats and cushions, and retain their firmness for a long time to come.
Lasts longer
Use the best quality products at the best price to ensure that your best furniture lasts for a long time to come. It's almost like starting afresh with comfortable new foam cushions, and sturdy high quality wood, ensuring that your old furniture is born again.
Looks better
When you use high-quality reupholstering material but poor quality foam, your revamped couch or chair will only look good for a brief period before the foam starts to sag and your cushions start to look flat and uncomfortable. Good quality foam that is correctly filled will look good for the foreseeable future.
If you are replacing parts of the structure, whether with wood or another material, it's critical to make sure these look good and are strong and durable. The structure plays a large part in the aesthetics of your furniture, making sure its high-quality will ensure envious glances as opposed to raised eyebrows.
Better resale value
It stands to reason that the better your quality of your furniture, the better it looks and the more comfortable it is, the more someone will be prepared to pay for it. Quality always stands out, and by repairing your old furniture with good quality foam and structure you ensure that it lasts longer and that it retains its value, sometimes even raising the value of your furniture pieces.
Save money in the long-term
If you fix your furniture on the cheap, using inferior materials and workmanship, you will land up spending more money on fixing your furniture in the long run than it would have cost you to replace it with a new piece. When you reupholster, use only higher grade materials and professional tradesmen, and your once-off furniture revamp will remain just that.
No more dirty looks
We all have those snobby friends or family members who are quick to criticise your furniture or your home. Wow them with quality, tell them how much you saved by revamping your old furniture, and that your new look couch actually looks better and is more comfortable than the brand new, over-priced one that they just bought.
In addition to using quality products, you also want to deal with quality furniture reupholsters for the most reliable results.